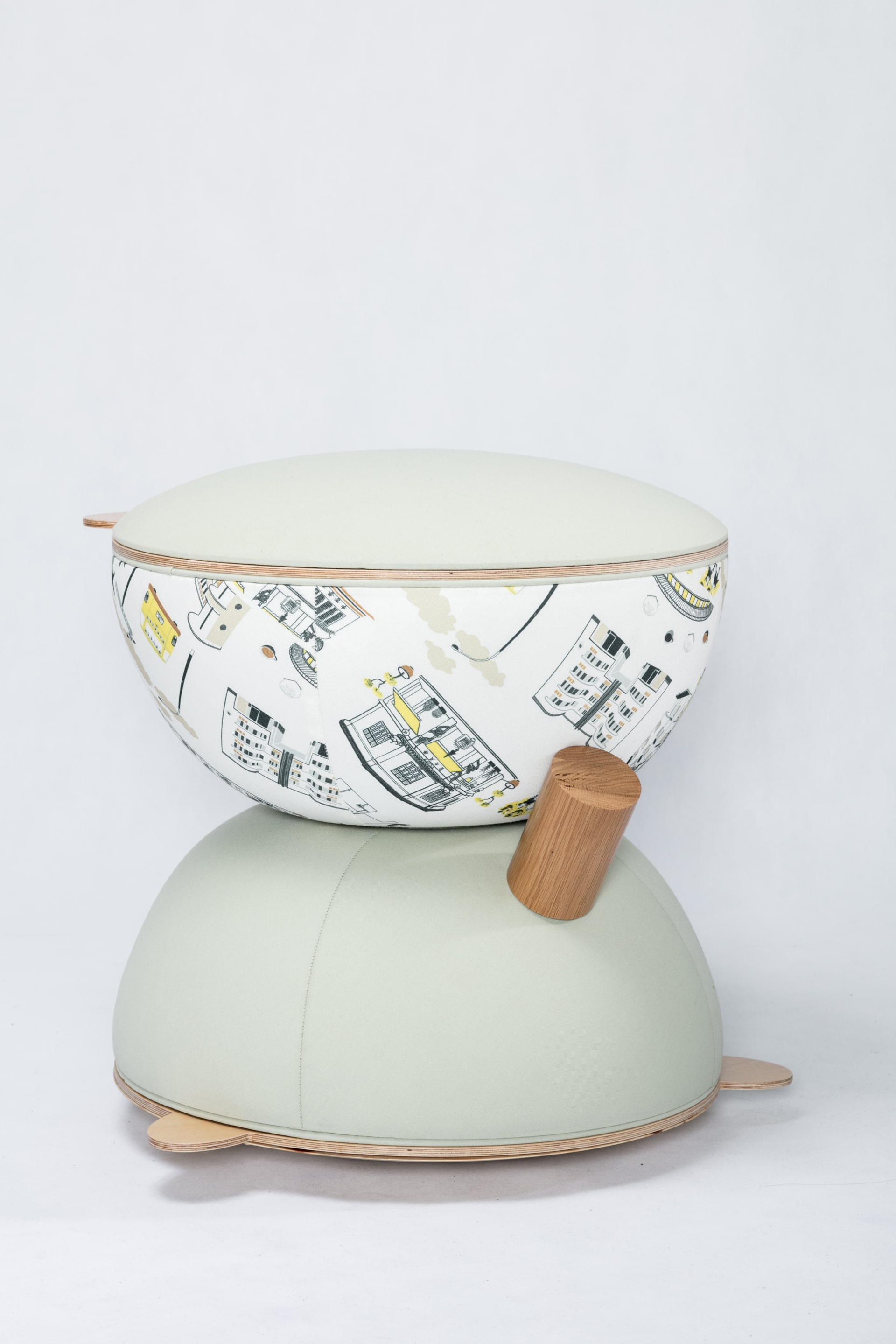 Seguendo la filosofia di 'Play with Design' ModuDesigners unisce funzionalita' e gioco, in un prodotto Nuovo e Multifunzionale.
Turtles e' una combinazione di due semisfere: tu-one e' un dondolino per bambini; tu-two e' un pouf-seduta per adulti.
L'idea principale di Turtles e' che quando il bambino cresce e non usa piu' il dondolino, l'oggetto e' ancora utilizzabile con una seconda vita, infatti Tu-one and tu-two possono essere facilmente uniti a formare uno sgabello-seduta da studio o da soggiorno.
Turtles sono due semisfere molto resistenti, la loro forma e' data da un interno in legno ed e' ricoperta da uno strato di spugna e uno di tessuto. I tessuti sono disponibili in diversi tipi, lavabile come eco-pelle o in cotone colorato. Tutti i materiali usati sono naturali. Il design e' sicuro per bambini e c'e' una cura nel dettaglio per eliminare spigoli o parti che possono urtare il bambino durante l'utilizzo.