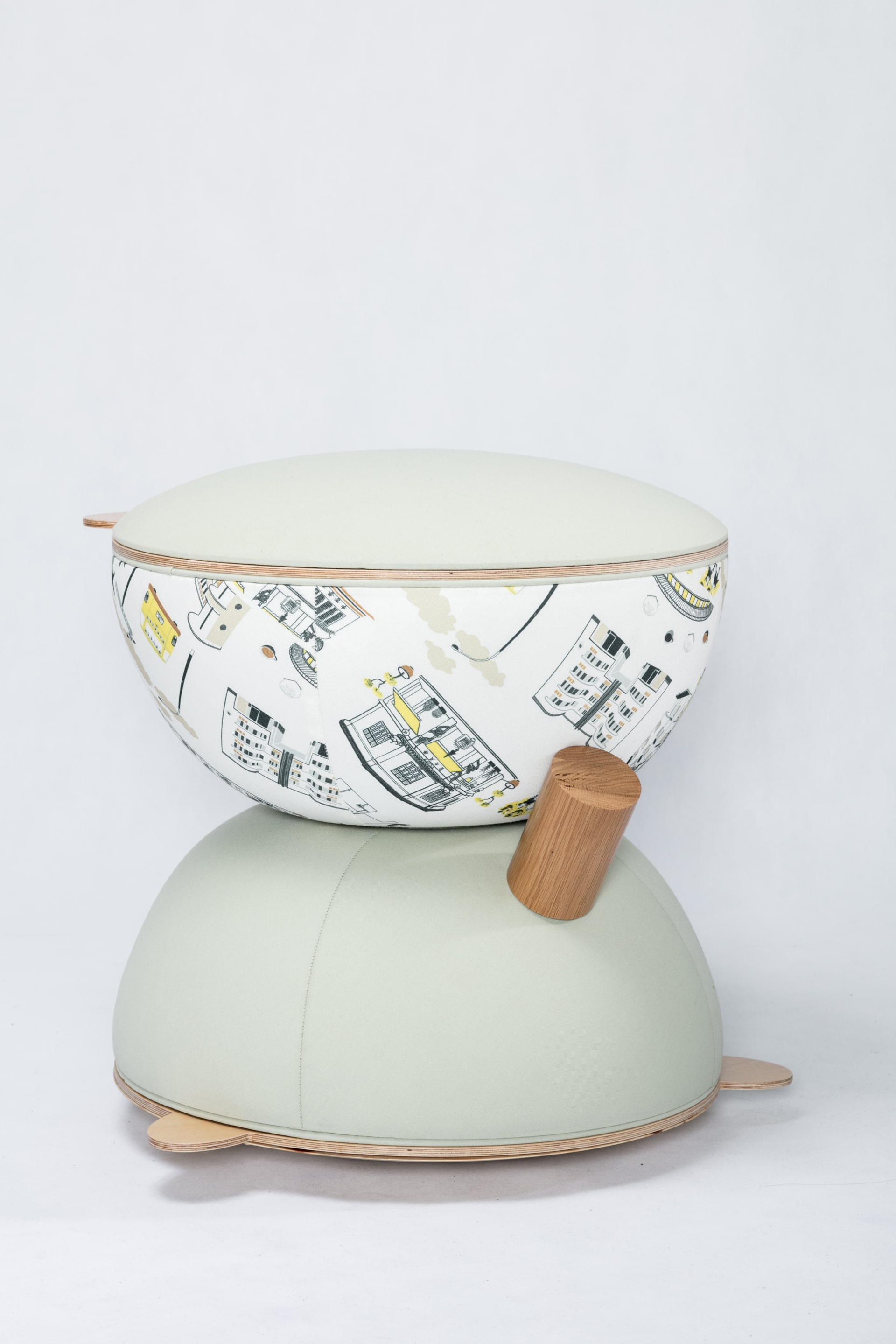 Following the philosophy of 'play with design' modudesigners combine functionality and play time, in a multifunctional object, it's a combination of two poufs : tu-one is a rocking pouf for kids; tu-two is a living room's pouf.
Tu-one and tu-two are stackable to form a comfortable stool.
Turltes has semi-spherical shape given by an internal wood rigid structure and covered up by one layer of polyurethane and one layer of colorful fabric. The design of the poufs has not sharp edges and it is safe for kids.